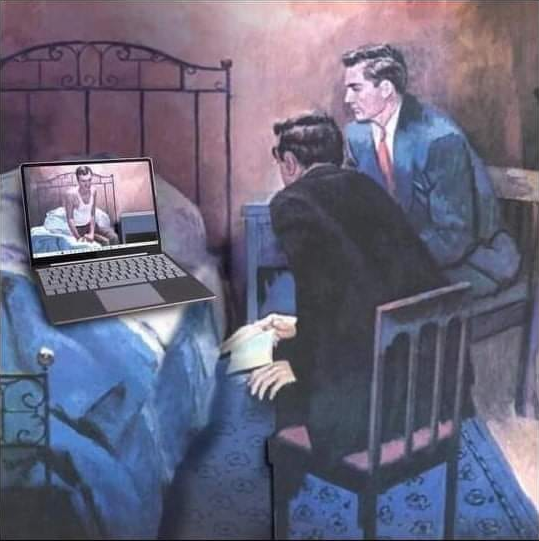 Whether you're a member of alcoholics anonymous, cocaine anonymous, drug addicts anonymous, narcotics anonymous or any other anonymous 12 Step based fellowship…We're here to share our experience, strength and hope with each other that we may solve our common problem and help others to recover from any and all addictions.
Learn "How It Works" — Take all 12 steps in this 4 hour "ZOOM" workshop!
Through our own experience of working with others, many hopeless, suffering addicts lack the necessary power to "keep coming back" to meetings and fail to get sober or clean. Chronic relapsers do not have the luxury of working the steps slowly — they NEED POWER NOW, they cannot wait months to a year to work the steps — they're barely hanging on as it is and it's just a question of WHEN they are going to pick up again.
This a Big Book Sponsorship Workshop. We shall be interested to hear from those who are getting results from this book, particularly those who have commenced work with other addicts. We have no attitude of Holier Than Thou, nothing whatever except the sincere desire to be helpful; that there are no fees to pay, no axes to grind, no people to please, no lectures to be endured—these are the conditions we have found most effective. We have ceased fighting anything or anyone, even cocaine and all mind-altering substances. Love and tolerance of others is our code. We don't talk down to an addict from any moral or spiritual hilltop; we simply lay out the kit of spiritual tools for your inspection and show others how they worked for us. We offer friendship and fellowship. If you want to get well we will do anything to help. To show other addicts precisely how we have recovered is the main purpose of this meeting…
It takes only four hours to learn how to work a 12 Step Program and a lifetime to practice it.
Download this FREE 12 Step Workbook that guides the newcomer through all 12 steps in approximately 4 hours!
Helpful aids to the workbook.
How to effectively tell your "war" story
Step 3 Prayer Meditation
Step 7 Closing and Prayer
Step 11-Workshop-meditation
This workshop is for newcomers/beginners who want the original, undiluted 12 step program of the 1940's when recovery rates were 50-75 per cent. This workshop is also for recovered members who want to work with others. Seating is limited.
Download Cameron F.'s most recent "mucked" 12 Steps in 4 Hours Workbook.
Listen to the audio version of the 12 Steps in 4 Hours workshop as presented by Cameron F.